New car buyers often spend ample time researching and planning and end up overwhelmed by an ocean of information. Finding the right car that fits all your needs and falls within your budget is easy if you follow this step-by-step guide.
Whether you want to buy, lease, look for a high-end model or a second-hand car, follow our guide to save your time and purchase your dream car.
1. Necessity listing
Assessing your needs is the first step to do before opting to search for a suitable car. Decide how many people will ride the car regularly. Are you a family of four with kids, or you want the vehicle to accommodate a dependant with special needs? Are you a sole user and want to brag to your friends? Are you looking for a car to accommodate as many friends as possible and travel frequently?
If you are the first type, install child seats, extra space for holding bottles behind the seats, and special seats or door arrangements for disabled people to enter and exit. If you are the second type, look for high-end models, auto transmission facilities, automatic brakes, high speed, and a great stereo.
It is crucial to determine what types of roads you will often use before selecting high-end models or hybrid cars. If you must drive off-road often, those models won't do justice. Those models will be suitable for you if your commute is mainly on the highway.
2. Car space based on your physique
Evaluate your physique to determine what type of vehicle you need. If you are a tall person, you need a spacious car to fit your knees and height at the top. Check your parking space availability and whether it is suitable to accommodate huge vehicles.
3. How to decide what features you want?
List some of the must-have features you want in your car like all-wheel drive, backup, and dash camera, whether you want leather seats and fuel economy. Include essential safety features like emergency brakes, blind-spot monitoring, and other specific latest features you want.
Select three to five must-have features and look for a model with all of them. Be flexible on other features you can compromise like front and backseat AC, car stereo, lane departure warning, centralized locks, and powerful headlights.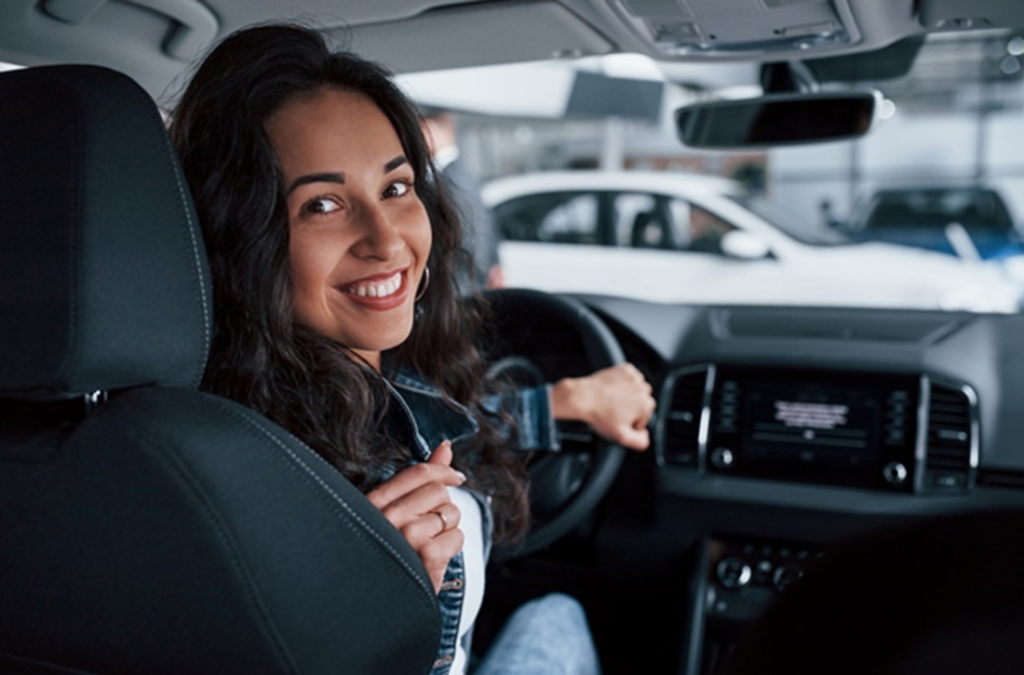 4. Heavy cargo transport
If you are going to load heavy cargo, select models with a huge trunk and add a car towing feature, which will come in handy in times of emergency.
You must select models with high fuel-tank capacity, capable of holding more coolant oil if you will use it for heavy cargo transport. It will avoid filling your tank often, and the coolants will prevent the engine from getting heated or catching fire on long rides.
Check for the latest engine models, which filter the smoke inside the car and let out limited pollution. Select hybrid or electrical models if you want to contribute to bringing down pollution.
5. Budget calculation
Use online car cost calculators to check whether your salary is enough to purchase or buy the specific model you need.
The monthly EMI for your car lease or car loan should not exceed 10 to 15% of your net monthly earnings. The online calculators will help you do the math quickly.
You will likely spend another 7% on fuel, maintenance, and car repair every single month. Decide whether you can live forgoing 20% of your total earnings for the sake of owning a car.
Calculate the monetary benefits you get by buying the car, like not spending money for uber or public commute. Check whether it is feasible, profitable, and valuable to you for commuting easily and quickly.
6. Lease or purchase
Analyze whether you want to lease the car or purchase the vehicle, as both options have their benefits and minus points.
Leasing: There is no down payment if you lease a car, and you can even choose costly hybrid models. The monthly EMI is nearly the same as purchasing the car. But you will not have a vehicle to sell after a few years.
Choose the leasing option if you do not want to pay too much for repairs, want to invest the down payment in some other way, and get rid of the car in a hassle-free way after few years.
Purchasing: On the other hand, buying a car will allow you to sell it for a reasonable cost even after depreciation. You need not worry about stringent lease contracts.
If you buy a car, you need to give a substantial down payment. Besides, you have to find the right person to sell the car after a few years to make some profit. But you can drive wherever you want, and you can modify it however you like, and the vehicle itself is a legal asset that improves your credit score.
Buy a car if you are ready to treat it as an investment and spend the time maintaining it and earn good profits after a few years when you sell it or cherish it as your beloved vehicle forever.
7. Best place to shop for your car
Shop through the internet, visit the shops directly and meet the vendors ready to sell used cars and book for a test drive. It is better to visit showrooms that are in tie-up with the bank funding your car loan.
8. Test drive
Test drive the car you select, taking your time, and check for all the facilities listed in the first part. If possible, request a mechanic to accompany you and check whether the engine is in good condition and the other parts of the car are functioning properly.
Don't get cheated by painted and waxed exterior and clean seats alone. Drive it, check the mileage, lights, engine, fuel consumption, brakes, cameras, and every other feature possible thoroughly.
9. Unleash your negotiating skills
Negotiate the rate with the car dealers and the second-hand vendors thoroughly. Talk with at least three people to find out the standard rate and fixate upon it. Use the internet to know about the selected model cars' price, tax, and associated expenses.
10. Cross-checking documents
Cross-check all the documents twice and ask the help of a knowledgeable friend if necessary, to ensure all the credentials are transferred to your name properly. It is an essential step in car purchase as stolen cars, or tricky leases might cause immense problems for you later.